Some Days Are Sleepy Days
— 1 min read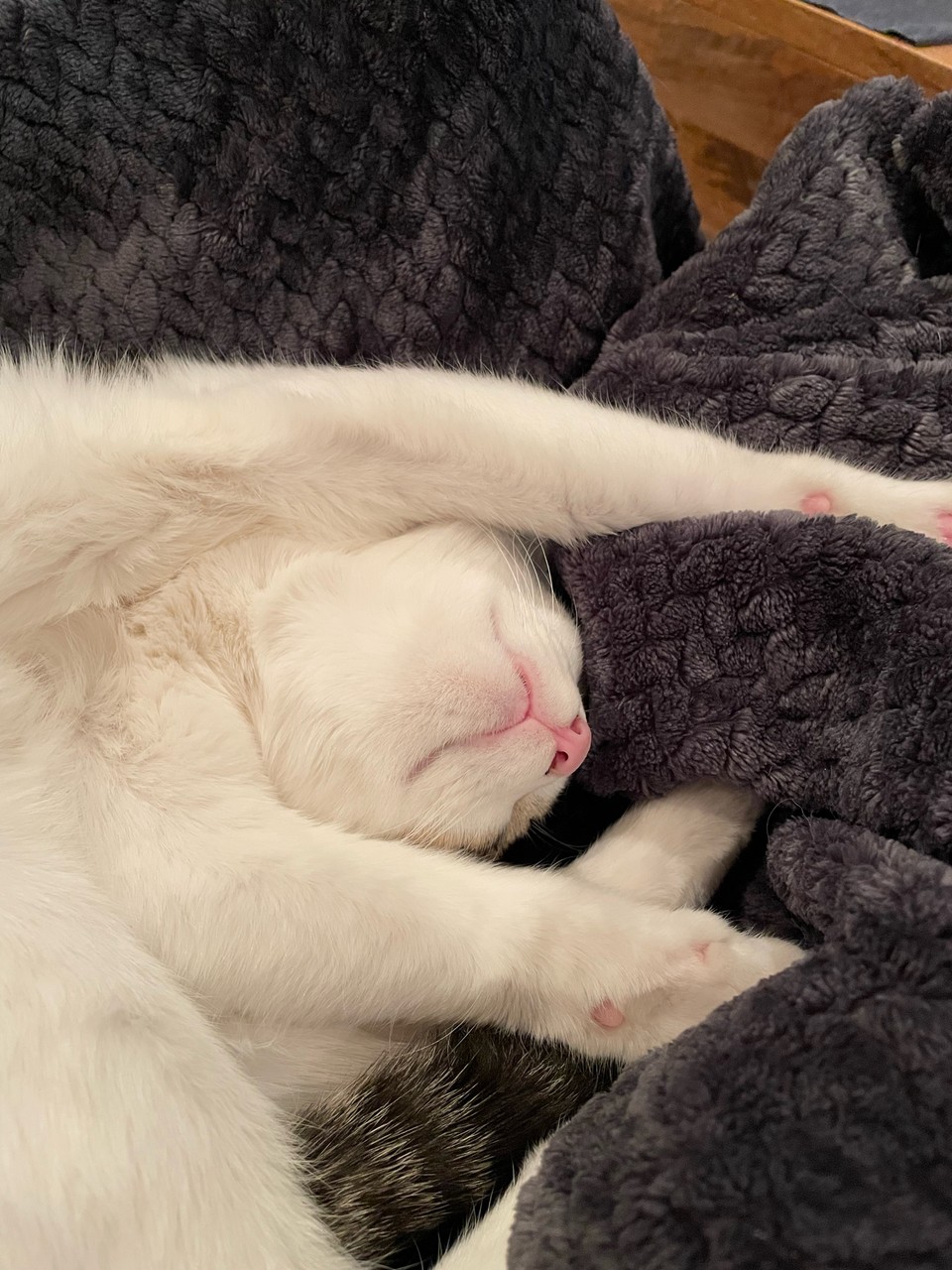 Recently Mog has been a lot more friendly than Bonji. Not sure why though. I think Bonji is scared of me but I have no idea why.
Right now Mog is still sleeping on a blanket in various poses while Kana and I was "Omameda Towako-san"
Work has been moving along. Right now I am fighting with webpack 5 to try and do something I think should be simple but clearly have no idea how the frack Webpack works.