Kana and タスク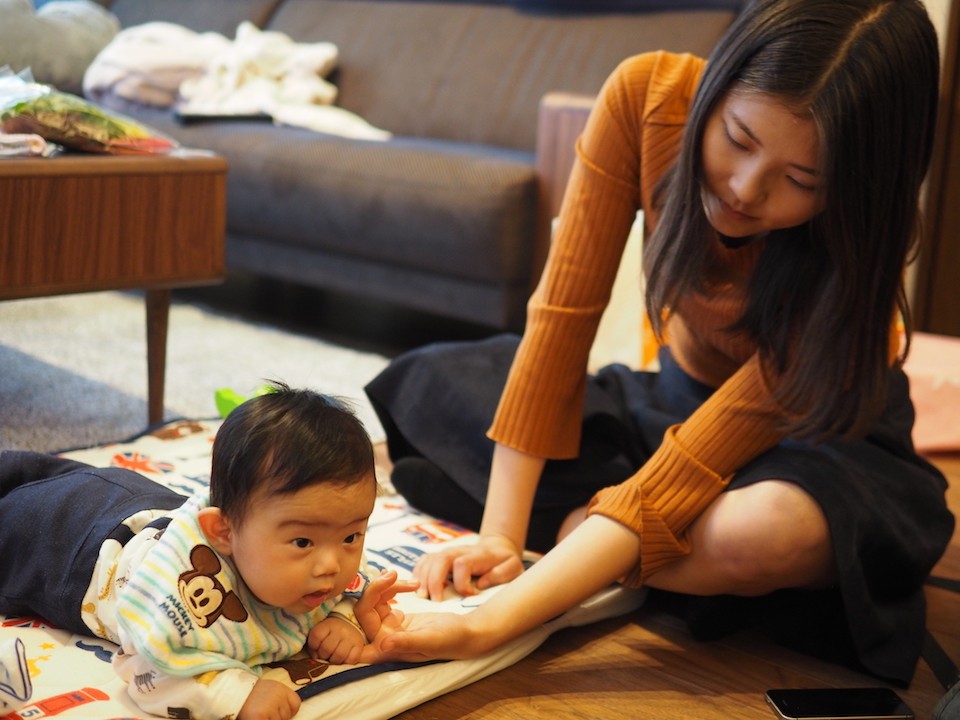 On our way to visit Kana's parents in October we stopped by to see her friend Ayumi who recently had a baby boy.
At the time of taking this photo タスク (Tasuku) would have been about 3 months old. He is so friendly and always smiling. Since I can't speak much Japanese I was mainly just talking to タスク and would repeatedly say "Hello" to him. After saying "Hello" to him for the better part of an hour he actually managed to reproduce the sounds for "Hello" pretty well. The three of us laughed a lot when he did this.
I am a bit sad I only took this one photo of him. We took a few photos on our cellphones but I really should have taken more photos with this camera. I guess this just means we need to go visit Ayumi and タスク again.